Open House on Archerfish
(April 12-13, 1958, Jacksonville. FL)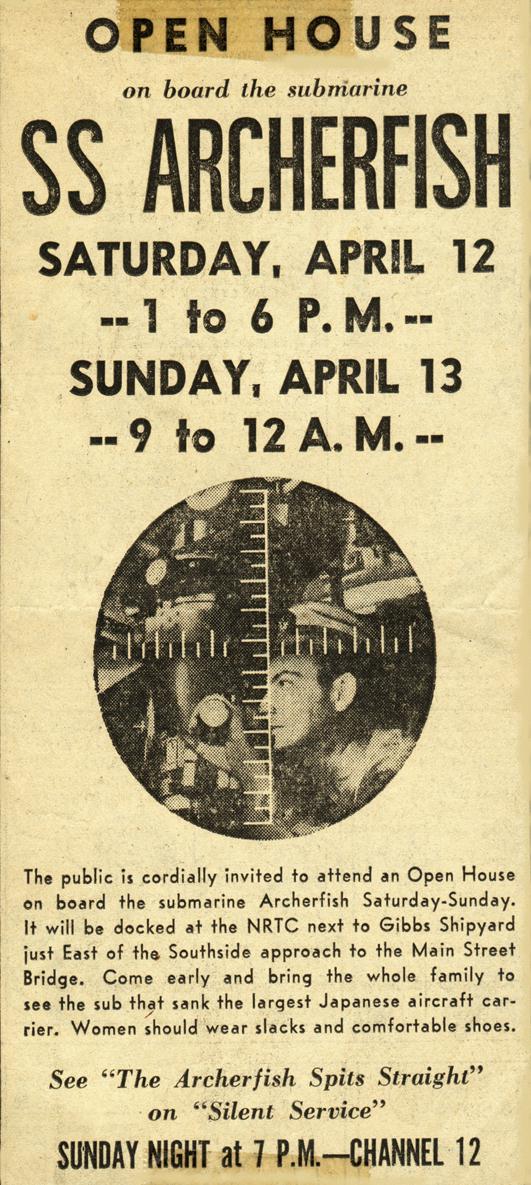 This notice (actual size) appeared in an April 1958 edition of the Jacksonville Journal (FL), the day Archerfish arrived.
Tom Salisbury (58-62 Crew) says the results of the ad were a three hour wait from the end of the line to the after torpedo room hatch (point of entry) on both days!
Note the reference on the bottom of the ad: " See 'The Archerfish Spits Straight' on 'Silent Service' SUNDAY NIGHT at 7 P.M. - CHANNEL 12".
Thanks to Nick Brown (57-58 Crew) for providing this piece of history from his personal album of Archerfish memorabilia.
© Copyright 2003 - ussarcherfish.com