Randy Shinn - Road Runners member - 1946 SCTA Points Champion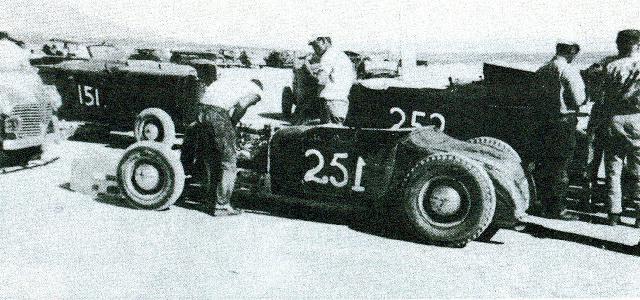 Picture description: (quoted from Veda Orr's booklet)
"Car #1 - RANDY SHINN (Road Runner)
Won SCTA 1946 Championship.
Totaled 75 points for Season.
Roadster record holder 128.66 mph
average (132.74 one way)
'T' channelled job."
Picture is from Veda Orr's "Lakes" Pictorial 1946 Season (booklet) all rights reserved.
Copy of booklet owned by and held in the Road Runners' SCTA club historical archives.