Ports O' Call Memorabilia
-or- "Free Drinks, Cheap Suits, Clean Girls & Tattoos"

("Click" on any image to view a larger copy.)


Atlantic / Arctic Ocean Ports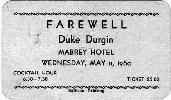 Groton / New London
Read about Duke's Farewell Party in Vol 39 Iss 6 of your A-Fish-L Blast, Nov 99





Hammerfest
(Northern-most city in the World)



Pacific / Indian Ocean Ports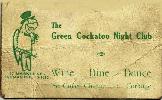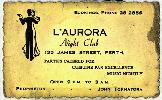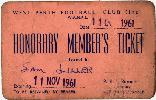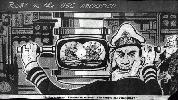 Western Austrailia - Fremantle / Perth




Newcastle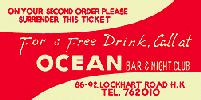 "Vintage" Free Drink ticket from the Ocean Bar & Night Club in Hong Kong donated by
"Engines Forward" Burkholder and won by Capt. Engquist at our 99 Reunion door prize drawing.
   
(front & back)                                                                                (front & back)

      
(front & back)                                                                                               (front & back)    

    (front)                                                
                            
                                                (back)   

       
               (front & back)  
                                                                 
   
                            (front & back) 

   
(front & back)                                                                                       (front & back)
Hong Kong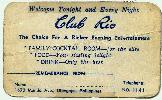 (front & back)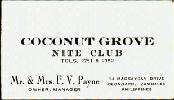 Olongapo / Subic Bay



ARCHERFISH Shipmates - If you have items you would like included on this page, please send me a scanned copy via e-mail or color copy via snail-mail.
Thanks to the following for contributions to this page: Ted Armstrong, Mike Burkholder, Mike Casey (ARCHERFISH CD ROM), J.C. Close, Joe Forrest, Jake Gorman, Skip Julian, Ken Henry, Sam Liller & Bill Roberts.
---
House of the Rising Sun
"Click" the BACK arrow on your browser to return to the previous page

coryright © 1999-2001 Kenneth C. Henry/Jerry Cornelison
Last revised: November 09, 2001.