Welcome aboard!
Thank you for visiting our website.



The USS Archerfish website is an Amazon Affiliate. You can support our website when
you purchase your Submarine books and other items on Amazon.com.
Please click on the link above to shop on Amazon.com. Thank you for your support!
---
To the good people of the USS Archerfish,

I knew that my uncle Wolfgang H. Puchtler ENS, had served aboard a sub in the US Navy, but not until being in touch with his college roommate and finding his Archerfish memorabilia after his death this past fall did I learn more detail of his service. I gratefully post the following short obituary for anyone who might have known him, and request that if you have stories of him or simply from his time of service 1963-1966, that you forward them to me at the email listed in his obituary below. Thank you all for your service, and for the work it takes to maintain this archive.

PUCHTLER, Wolfgang H. ENS 8 Jan 63

Rec for dut fm: NAVSUBSCH NLON

16 Jan 63

Ch pri duty to Assistant Engineer

12 Jun 63

Ch pri duty to Supply Officer

18 Jun 64

Ch pri duty to Gun-1st LT-Torp Officer

1 Apr 65

Ch pri duty to Engineer

1 Dec 65

Ch grade to

LT 19 Aug 66

Tran to: NAVRECSTA, TREASURE ISLAND for seperation.

Wolfgang H. Puchtler died November 17, 2015 in Puyallup, Washington, where he had quietly worked and lived the last few decades. Tragically, Wolf had been found outdoors, unconscious and in prolonged hypothermia. With intensive medical treatment, and much to the surprise of his doctors, he was partially resuscitated, and managed a short conversation with his nephew, only to expire in his sleep a few days later.

After Princeton, Wolf served in the US Navy as an officer on the submarine USS Archerfish, plying the South Pacific. He spent time at the Wharton Business School, and had a long career in the wholesale floral industry. He is survived by nephews Shanta Puchtler, of Watertown, MA, and Scobie Puchtler of Seattle, WA. Though they knew and loved Wolf, Shanta and Scobie have little information about their uncle's life. If any acquaintance of Wolfgang would care to share stories or memories of Wolf from his Archerfish service years, these will be gratefully received at

scobie@pscs.org.

Scobie Puchtler
Feb 22, 2016

---
Just completed the book (Gallant Lady) and "WOW", what a great story. Well written and an easy
read. I felt like I was on the boat everywhere it went and thoroughly enjoyed
reading it. Hats off to the crew members who participated over the years. They
are a very special group.

Walt McGlynn
Palm City, Florida
Jan 5, 2016
---
My first boat was the USS SNOOK (SS(N)-592) and as the only qualified battery charging assistant in March 1973 when we were welded to the pier at Polaris Point, Guam. It didn't matter if I had the duty or not I was on call whenever charging operations were scheduled. When we left SD in Jan. there were only two fwd IC men, me not even qualified to stand the watch underway and my sea dad IC2(SS) Stan Klesper who was sent back to SD as part of the augment crew. Needless to say I was elated when Mark reported aboard. He was my LPO up until I transferred off Snook in April 1975. I find it a little ironic that Mark was on the Archerfish and then transferred to the Snook that sunk her. Anyone out there know the status or where abouts of Mark?
John Karhu
johnkarhu@centurytel.net
Dec 11, 2015
---
My name is Robert Lindgren, nephew of Walter O Schonborg. I am gathering data on the Archerfish for family records.
Thank you so much for your website!
Semper Fidelis!
Robert Lindgren
USMC-1968-70
Robert Lindgren
Dec 8, 2015
---
Gentlemen,
With my new role at the SF Maritime National Park, I would like to capture photos and memories from folks who were on the seas. I would be grateful for any stories or photos you would like to share, including photos of you and the crew then and a photo of you now or recently. If you have written any books or articles about your time in the Navy, I would be happy to purchase a copy or pay for reproduction and mailing costs of photos.
Kind regards,
Charles Higgins
850 Baker Street
San Francisco, CA 94115
Charles Higgins
May 25, 2015
---
Hello Jerry,
I wanted to let you know that I have taken a new job that includes the management and restoration of the Pampanito in San Francisco. I would very much like to connect with folks around the country who might be interested in visiting or staying in touch with the project. I will be the CEO of the San Francisco Maritime National Park Association starting June 8, 2015. You can learn more at www.maritime.org.
Kind regards,
Charles Higgins
May 22, 2015
---
Greetings from San Francisco. We, the five children of James Higgins, very much
appreciate the efforts put forth to document the WWII experiences of these
sailors. We think our father was on one other submarine and hope to find photos
of him.

Kind regards,
Charles Higgins
March 31, 2015
---
Old shipmate of mine referred me. A friend of mine, a ST, named Tom Salisbury,
is a former crewmember and he talks about his time on board. Being a CTT spook,
I never had the occasion to sample Archerfish, 311 but did on SSN678.

Sent from my iPhone
Billy Hollaway
March 24, 2015
---
Hello:
In the early 1980s a college friend of mine, John, who was a big fan of the history of the IJN Yamato, and some interests in her sister ships Musashi and Shinano. I recall him saying that he had corresponded with Cpt Enright about his operations against Shinano. We were both born in the 1960s so it was very exciting to be able to correspond with people who had served in WW2, something which gets rarer by the day.
John had said something about a connection between Archerfish and Skate but I do not know what it was. He mentioned that Skate had scored a torpedo hit on Yamato, forward by the bows, and that Yamato had to be notified by one of her escorts 'we observed an unusually high column of water on your starboard bow, you may have taken a torpedo hit.'
I am just curious if anyone know of any connection with Cmmdr Enright, or the Archerfish, and any action against IJN Yamato.
Thanks for a great history and information site.
- GLL
GUY LETOURNEAU
Feb 2, 2015
---
I have stumbled onto a book from the archerfish in my grandfathers things. He is listed as serving on the fourth patrol Charles O. Sayles.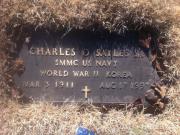 Charles O. Sayles III
SFC/USA(RET)
June 15, 2014
---
Hello,
My father was on the crew of the USS Archerfish SS-311. I live in Ledyard, CT, USA. My father's name is Robert Edward Sukow. He was born June 24, 1938 and passed away on February 10, 2004. He divorced my mother when I was about 5 years old and I only saw him once since then. Any information you can give me would be greatly appreciated as I just want to know him better.
Linda Provencher | Administrative Lead | Clinical Operations | PH: 860-441-5399 | Email: linda.c.provencher@pfizer.com
Apr 22, 2014
---
I was fortunate to have served on USS Archerfish SSN-678 from Dec 1972 til my discharge in Apr 1976. I also attended the Decommissioning where I met several of the SS-311 sailors.
John C. Coleman ET2 SS
Feb 23, 2014
---
This is Gloria Reece from Auckland New Zealand who wiggled my way down into the mess room and peeled some potatoes
What happened to the photo album with all the pictures of the girls?? I was in there twice ( a cute little blond )
I just found out that Roger Auxier has passed away in 2004 that saddened me as he was a lovely boy.
We all had a good time when the Archer Fish was here in Auckland for 11 days.
Wish I could relive it all again
Thanks Boys
Gloria Reece XXXXXX
Feb 21, 2014

---
Good afternoon Gentlemen,
I mentioned USS Archerfish (USS 311) in a feature about archerfish (fish) and thought you might enjoy seeing it. You are welcome to let other admirers of that great submarine see the link.
I thank you both for your service to our nation.
Take care,
Stephen
Here is the link: http://www.fishchannel.com/freshwater-aquariums/species-info/archerfish.aspx

Steven Noble
Feb 11, 2014
---
Ron Richmond CS-1 (SS) USS Darter SS-576 1970-1973 D.B.F.
Ronald G Richmond, 101 S Main St., Sigourney, IA 52591, 641-622-2760
Jan 17, 2014
---
My stepdad was John P. Wood and on the all bachelor crew of the Archerfish. I have an article dated 9/25/1967 about it, but don't know much else. He is currently 82 and recently diagnosed with Alzheimer's and I am trying to gather stories from his service days. Any suggestions of reading would be greatly appreciated.
Denise Harrison
Dec 22, 2013 @ 19:12:26 PST
(Webmaster Comment: Thank you for your Decklog post. Read "Gallant Lady: A Biography of the USS Archerfish". It will give you an idea of the Crew and the Boat your stepdad commanded. LCDR Wood served on Archerfish as Execitive Officer, 1963-1964. Following transfer to the USS SEGUNDO (SS-398), he achieved the rank of CDR and returned to Archerfish as our Commanding Officer in 1967. I was proud to serve under his Command. He presented me my Dolphins in 1967.)
---
Starting in September 1943, I was stationed abroad the sub tender U.S.S. PROTEUS, in one of two sub relief crews, I was EM3c at the time. In September 1943, I was aboard the U.S.S. PROTEUS when she sailed to MIDWAY ISLAND. At the end of the U.S.S. ARCHER-FISH third patrol, under the command of LCDR Wright, it sailed to MIDWAY. It was here that I was transferred to the U.S.S. ARCHER-FISH and sailed on her fourth patrol. At the end of her fourth patrol, we returned to MIDWAY and picked up CDR ENRIGHT and sailed to PEARL HARBOR. It was on its Fifth patrol, under the command of CDR Enright, that the ARCHER-FISH sank JAPAN's mightiest aircraft carrier the SHINANO. The ship and crew received the NAVY PRESIDENTAL UNIT CITATION. I also sailed on the U.S.S. ARCHER-FISH on its sixth PATROL, and on this patrol the U.S.S. ARCHER-FISH encountered a Japanese submarine, the Captain fired four fish (torpedoes) from the bow tubes, missed, and then fired four from the stern tubes. One hit and the submarine sank. It was on the seventh patrol, that the U.S.S. ARCHER-FISH and ten other submarines and the sub tender U.S.S. PROTEUS sailed to TOKYO BAY for the official surrender of the JAPANESE GOVERNMENT aboard the U.S.S. MISSOURI.
There were three generations of submarine sailors in our family. My father served on the "A" and "B" boats in World War I, I served on the ARCHER-FISH in World War II, and our son served on the nuclear submarine U.S.S. NATHAN HALE during the VIETNAM WAR.
Dewight F. Kramer, Sr.
Peoria, AZ - Dec 16, 2013 @ 15:44:27 PST
(Webmaster Comment: Thank you for your Decklog post. What a proud history of US Submarine Service your family has. Any more potential generations of Kramer Sub Sailors?)
---
Just seeing who has penned any famous or infamous statements about the ole Girl or their tales of adventure. I'm still kicking which is better than I can say for the Old Goat. Robby - 311 (60-62)
Bill Roberts
Nov 30, 2013 @ 15:26:10 PST
---
I just acquired a book by Capt. J.F. Enright about the ARCHERFISH and her WWII operation against SHINANO. Decided to check out this site on the web before I read the book. Looks like it is going to be a great story.
Charlie Park, Capt.,USCG (Ret.)
Oct 30, 2013 @ 10:40:48 PDST
(Webmaster Comment: Thank you for your Decklog post. After you read SHINANO, pick up a copy of GALLANT LADY: A biography of the USS Archerfish. I guarantee, you will really enjoy the read!)
---
In 1964 the USS Archerfish visited Auckland, New Zealand, and my aunt,cousin and myself went aboard her for one of the three cruises around Auckland harbour. It was tremendously exciting, and we even got to experience a dive. I remember the order came over the loud speaker whilst we were having coffee in the mess when suddenly everything shot off the table and we were hanging on for dear life! I will never forget that day, and the wonderful men I met as part of her crew, and I have a cherished keepsake from that time too. I was made an Honorary Member of the USS Archerfish and have a Silver Archerfish badge to prove it. I often wonder if any of those officers and crew members are still alive today and how they are faring. I was 28 years old at that time and now 77, so I guess some are still active. My aunts' name was Myra Johnson, cousin Bonny and my name Val Clark. If by chance any of those former crew members happen to read this and would like to contact me, my email address is clarkval@iprimus.com.au. I am now living in Australia.
Val Clark
Austrailia - Oct 15, 2013 @10:26:15 PDST
---
Hi guys just wanted to say hullo and relate to you about my visit to the Archerfish when she visited Sydney in the 60,s I was my a wet behind the ears 16 year old but was so impressed by my visit to the Archerfish that i went back for a second visit with my mate also i do have several photo,s of the conning tower and the forward and stern tubes engine room/plus noting that her deck gun had been removed by this time I had no idea about her proud history then but even then i had a sense there was something special about her can,t help but be disappointed about her final end though she deserved better than that REGARDS
RAY DELANEY
Austrailia - Aug 19, 2013 @ 07:04:17 PDST
---
Love the website ! As a 14 yr old boy I remember well Archerfish visiting my home port of Fremantle in Western Australia. Welcomed onboard I was taken on a tour of the boat by friendly crew. Four years later I enlisted in the Australian Navy which included 10 years of Submarine Service. The positive experience aboard Archerfish certainly contributed to my choice of Submarine Service. Like all Submariners, I have Submarine friends all over the world - non Submariners do not understand the brotherhood ! Keeping the Faith - Aye
Lloyd Blake CPO Rtd
Australia - June 20, 2013 @ 07:10:04 PDST
---
Hi my name is Walter O'Neill Jr, my father served on Archerfish during ww2 in the Pacific he would have enjoyed this site, he was always proud of the boat. He passed away on March 23 2008.
Walter O'Neill Jr.
May 20, 2013 @ 11:45:46 PDST
---
I just met Jack Andrews, who was aboard the 311 from 1951-1953. He lives in Guthrie, OK and is in excellent health. If anyone knew him, let me know and I will pass this on as he does not use a computer or internet. Thanks,
Bud Stratton, QMC(SS) retired
Guthrie, OK - May 19, 2013 @ 09:43:42 PDST
---
My grandfather served on the Archerfish when it was recommisioned. He was Miles T Graham. He was an awesome man whom I dearly miss. One correction, though. He was the exception on this "all bachelor crew." He and my Grandmother had been married for quite a while when served aboard the Archerfish. She was telling me about him being the only married crew member, but I had no idea it was such a big deal until I started researching! I also read the "Gallant Lady". The author sent a copy to my grandmother. I very much enjoyed reading it and specifically the stories of Gramp. Thank you,
Amy White, Granddaughter of Miles Graham
Mississippi - Apr 10, 2013 @ 22:15:00 PDST
---
Trying to find information for my husband Edward D. Ritzhaupt, he was on the USS Archerfish 1954 to 1955 and I believe he was an EN2 at that time. Ed is on eternal patrol at Tahoma National Cemetary. Thanks for any help.
Ritzy Ritzhaupt
Redmond, WA - Apr 3, 2013 @ 13:27:00 PDST
(Webmaster Comment: Posting your message on the Decklog in case any Shipmates who served with Ed have information. All the information we have on your husband is what is listed on the Second Commission Sailing List on our website: http://www.ussarcherfish.com/crew/keywest1.htm )
---
I just finished your book, Gallant Lady, and it brought back many childhood memories and I recognized many familiar names.

I was designated an Honorary Submariner by Capt. Beck on 11/21/58. This was the first time I was allowed to go out on daily op's, but I had already spent many days on the boat learning as much as I could. My father let me sleep over when ever he had the weekend duty or spend time on the boat after normal working hours. I also got to do this on the Guavina, Picuda, Sea Poacher and Threadfin. I was absolutely convinced that submarines where the most interesting thing in the world and that submarine sailors got to do cool stuff and fun things, and that's what I wanted to be when I grew up.

So, just before I graduated from high school I told my recruiter that I wanted to go to Sub School. After the first physical and the second exam, he introduced me to another Chief who after some small talk, asked me if I wanted to go to Nuclear Power School. At age 17 I made a life changing decision in about 15 seconds and said, 'OK!'

Well, the Navy I joined was much different than the Navy I expected.

The Nuclear Power Program does have deep roots in the Submarine Service. One of my nuke school instructors was a plank-owner on the Nautilus, and he told a story of when the boat was in construction, a group of reporters asked Adm. Rickover why he insisted that enlisted men go thorough intense theoretical training so that they could operate the nuclear power plant. Wouldn't it make more sense to have commissioned officers with engineering degrees operate the reactor? He replied, " I want it to come back."

By the way, rum and 7-up is an excellent cocktail, but I suspect that it is best when made with Ol' Methusala 150, poured from a gallon jug labeled Surgical Soap.

James T. Harper, Jr. MM1(SS)
U.S. Navy, 1964 -1970
Mar 6, 2013 @ 19:22:28 PST
---
Hello I don't have any connections to the boat though I do love world war 2 submarines and I read the Book Gallant Lady and some of you that have posted were mentioned in the book and I find it fascinating on what this boat truly meant to each and everyone of the sailors..it was more then just a ship it was home. It sounds like each of the sailors truly loved the boat and also the archerfish had some of the loudest crew on board as well. She was the pride of the USN submarine fleet and she should have been used as a musem like her sister the batfish. Sincerely,
Matthew Turner
Broken Arrow, OK - Mar 3, 2013 @ 23:01:00 PST
(Webmaster Comment: Thank you for your comments Matthew. As Submariners we love our "Boats" and have strong bonds to our Shipmates. That is especially true in our case. Archerfish was a wonderful home and She and her Crews shared a proud and unique history. All who served aboard Her from 1943 to 1968 share a love and pride that continues to bond us today.)
---
Just to let you know that I went aboard the Archerfish when she was in Sydney Harbor when I was 16 years old. I can't remember a lot of detail but I did wonder how the sailors coped with the cramped conditions while at sea. This was my one and only visit to any type of Warship and I felt a bit overawed by the experience. It is a pity we didn't have the type of cameras we have today as some pictures would have been great. I still live in Sydney today.
Marinus (Rini) Brugel
Sydney, Australia - Dec 27, 2012 @ 02:51:15 PST
---
Greetings to any old shipmates still around and kicking. Keith Norlin, Hydro Sea Scan I,II, & III
Keith Norlin
Nov 15, 2012 @ 09:59:00 PST
---
Re: webmaster comments: THANK YOU and YES and further --- always looking to locate OLD SHIPMATES. I am USSVI & Holland CLUB. Know you will have it but I'll put it here also - email: jdavidson406xo@YAHOO.COM . If you (any of you readers) are in Bartow Fl. - fourth Sat. of the month, Sea Poacher Base meeting starts @ 11: am ---------- visitors always WELCOME !!! The very BEST to all of you. Respy Dave.
John Davidson
Bartow, FL - Oct 17, 2012 @ 12:30:17 PDST
---
Please say prayers for my father, CDR William H. Crawford, Jr. (USN Ret.) Class of 1942 USNA and member of the first crew of Archer-fish. He is currently fighting in Newport Hospital, Newport R.I.
Jeff Crawford
Rhode Island - Oct 3, 2012 @ 04:52:10 PDST
(Webmaster Note: Listing from USS ARCHER-FISH WWII Sailing List webpage - CRAWFORD Jr. William Henry LTJG USN; 4 Sept 43, Rec for duty fm: Navy Yard, Portsmouth, N.H.; 1 Oct 43, Chng rank to LT, Pri duty is Engineer; 1 Aug 44, Chng pri duty to First Lieutenant; 17 Oct 44, Tran to: USS SNAPPER (SS-185) for duty.
Shipmate Crawford is an ARCHER-FISH Plank Owner, was on the Comminssioning Crew and made War Patrols 1, 2, 3 & 4.)
---
Ahoy There and Thank you ARCHERFISH ! A boy of 16 years, I visited onboard USS Archerfish when she visited Fremantle Western Australia in October 1961. Made very welcome by the crew; they were happy to show me around the boat and describe the oceanographic work of their current mission. Living in the most isolated city of Australia/world and having grown up on Roy Rogers and John Wayne movies, the crew of Archerfish were the first Americans I had ever met. They were courteous, technically savvy and fond of their boat. A few years later, I finished my education and joined the Australian Navy where after a few years I answered the call for Submarine Service volunteers. Serving more than 10 years in Submarines where I made Chief, always considered my visit to Archerfish contributed to my choice of Submarine Service where I enjoyed a happy and successful Navy career. Keeping the Faith. Aye, Lloyd
Lloyd Blake
Perth, Western Australia - Apr 6, 2012 @ 18:42:05 PDST
---
I served aboard Redfin with Roy "Big rack" Rick Hardin. Rick made chief in 65 and went to Runner (SS 476). He told me lots of stories about Archerfish. Sadly he has passed away. Cool guy was also a diver.
John Hummel
Jan 27, 2012 @ 12:26:51 PST
---
Merry Christmas And Happy NewYear Archerfish Shipmates.
Don Cook 62-66
Dec 24, 2011 @ 00:26:09 PST
---
Wishing a Happy Thanksgiving and sending along Holiday Greetings to all my Archerfish shipmates. May you enjoy the holidays and I hope 2012 brings you much prosperity. Zero Bubble.
Mac McCollum 1964/65 Crew
Nov 22, 2011 @ 13:02:10 PST
---
Came by to see changes/updates as I haven't been by since letting you know of my Dad's passing in 96. (patrols 1 & 2 WW2).
I think it is great you keep this going. I know relatives/children find it valuable.
Paul Turlington Jr.
North Carolina - Oct 19, 2011 @ 12:43:54 PDST
---
Hi Shipmates,
I joined ARCHERFISH as the new Supply Officer right out of sub school. It was June of 1957 when ARCHERFISH was pulled out of the Reserve Fleet and re-commissioned. We were hauled up on the Thames Shipyard marine railway across the river from the sub base. The bow was up against one of the shipyard buildings, while the stern hung out over the water. In addition to making sure all spares were loaded, I was given the job of "diving the tanks". Inspecting the main ballast tanks while the boat was held by an undersized chain in a marine railway designed to handle much smaller craft was a bit chilling.
Operating out of Key West, I spent my first year qualifying. During that time we made several GTMO "rum runs" and deployed to the South Atlantic to measure the earths' magnetic field. (That was the beginning of ARCHERFISH adventures as an AGSS). During that deployment, we stopped in Racife, Brazil. Our February Racife port call happened to coincide with Mardi Gras. Needless to say, a good time was had by all. On the down side, that deployment took ARCHERFISH away from Key West during much of the filming of "Operation Petticoat." As I remember, ARCHERFISH was to be the boat used for the movie. Instead, ARCHERFISH deployed while BALAO was used for most of the filming. I left ARCHERFISH for QUILLBACK in the summer of 1959. Then went on to USNPostgraduate School, followed by: a tour as Weps on ABRAHAM LINCOLN (SSBN 602), SUBDEVGROUP TWO staff, XO BLENNY, CO HARDHEAD, OPNAV (OP 96) in Wash D.C., Naval Academy Instructor, and last, before retiring in 1975, COMCRUDESGROUP ONE staff in San Diego. I currently reside in The Villages, FL.
As a matter of possible interest, I have attached a picture taken at the O'Club in GTMO. ARCHERFISH presented a gift to the crew of a Coast Guard cutter that hit us with a practice "hedge hog" ASW rocket. Except for Grafton ("Whitey") Platt and Les Banghart, all of our Officers were there.
Warm regards to all,
Joe Kronzer
The Villages, FL - Aug 26, 2011 @ 10:44:07 PDST
USS ARCHERFISH (SS 311) OFFICERS WITH U.S. COAST GUARD CUTTER OFFICERS IN GITMO, CUBA O'CLUB PRESENTING CHROME PLATED HEDGE HOG TO CUTTER. PRACTICE HEDGE HOG WAS FOUND ON ARCHERFISH DECK UPON COMPLETION OF ASW EXERCISES WITH CUTTER – DATE CIRCA SUMMER 1958
(ARCHERFISH OFFICERS PRESENT IDENTIFIED. MISSING WERE "WHITEY" PLATT AND LES BANGHART)
(Left to Right: Al (Sam ) Houston, CG Officer, CG Officer, CG Officer, CO Charlie Beck,
XO Pete Poteet, CG Officer, Jim McDermott, Joe Kronzer, Steve Ramos)
---
Hi,
I'm really glad to find this site and to have the opportunity to say thanks to all of you that served on the USS Archerfish. I have a family connection with you and a bit of my heart has been with you for a long time. My Uncle Edward Costik served on her during WW II, and as a kid when he told me of that, I thought he was the coolest uncle a guy could have. Unfortunately, I never got any of his stories or experiences while serving. I really sorry I didn't. Again, thank you for all you sacrificed and did for us, Mike Costik
Michael Costik
Aug 25, 2011 @ 11:52:44 PDST
---
Visited the Archerfish site to find out about the reunion. Sorry I can't go. Please inform me when you have a reunion on the East Coast, preferrably near the NC South Coastal Area. Near Wilmington, NC to Myrtle Beach, SC.
Thank you,
Dr. Doug Stanaland former RM3 (SS)
July 21, 2011 @ 11:24:03 PDST
---
Thanks for keeping the "Gallant Lady" alive. I worked for John (Nasty Ned) Reilly on Scamp. He was always loyal to the Archerfish and talked about her exploits without abandon! We have lost contact with Ned and would love to reach him. If anyone knows how, please let us know. Thank you so very much for your service and to set the bar a few notches higher than the rest for the real Boat Sailors!!!
Lew Ross
Salt Lake City, Utah - June 21, 2011 @ 17:09:23 PDST
---
Thanks for the great website. I am looking forward to finding "Gallant Lady" to read. I helped out with Operation Sea Scan in 61 and 63. Hi to everyone!
Rich Watson
Green Valley, Arizona - May 27, 2011 @ 14:48:04 PDST
---
DBF
I just finished reading Gallant Lady. I really enjoyed reading it. I really owe the reading to a fellow bubble head Tim Troll TM chief ret. and fellow American Legion member. You guys really must have really made an impression on my boat because I NEVER heard of the removing of any gear from the CUTLASS SS-478 nice job.
On like the Archer fish the Cutlass to the last I know, is still in service we are the only alumni I believe to have Chinese members (TAIWANESE).
FAIR WINDS,
TED GRANT, QM USS CUTLASS SS 478 - 1965
May 8, 2011 @ 04:22 PDST
---
Hello, I'm Kristin Wenke, Everett Wenke's daughter. My dad died almost two years ago on August 23rd, 2009. His best friend from the Archerfish, Nelly (James Nelson), sent us some really nice stories about Dad. I wanted to write back to him, but I was too sad at the time. I don't remember dad's email password after all this time and I can't find his address book--do you have an address for Nelly?
Kristin Wenke
WA, - Apr 13, 2011 @ 09:01 PDST
---
My fathers boyhood friend was Bill Evans. Sometime between 1959 and 1960, he called my father, and invited us up to Philadelphia Naval Yard. Me and a few friends had a wonderful day that I'll never forget touring the USS Archerfish. I just returned from Pearl Harbor and touring the USS Bowfin. Brought back some good memories. Thanks for your Service.
Jim Fitzgerald (Vietnam Vet)
121 Bromley Drive, Wilmington DE 19808 - Apr 7, 2011 @ 19:20:51 PDST
---
This is Jack H Dunaway again. I just read this crew list for 1951 re-commissioning and found a couple of errors. I transferred from the USS Guitarro SS363 to the Archerfish. From there I went to the Catfish SS339. I was on the Bluegill SS242, before I was on the Guitarro. No big deal, but it co-insides with my previous e-mail.
Jack H. Dunaway
Hurley, NM - Feb 12, 2011@ 07:42:40 PST
(Webmaster Note: Jack, I made the correction on the sailing list page. Thanks for the update.)
---
Archerfish was my first assignment out of Submarine school as a 3d Class QM Petty Officer. I drove my wife and son non-stop from Portage, Wisconsin to Key West, Fla. I was honored to have been assigned to such a distinguished boat, but much to my chagrin since I was married the tour didn't last very long as the Archerfish was getting ready to make the long cruise, however I did get to be aboard long enough to share in the setting of a world record when two of my shipmates made the deepest blow and go free ascent from 312', WOW what an accomplishment! Talk about great shipmates, this was to be the first of many I would be privileged to share during my career in the Submarine force. I Still have fond memories of the 311 and wear the patch on my jacket. I am a current member of the Holland club in the US Submarine Veterans Association it just doesn't seem like I have been Qualified in Submarines now for over 50 years! Time Flys!
Phil Owens
Sat, Feb 12, 2011 @ 06:48:17 PST
---
Hi Shipmates (and others), just checking in on website to see what's happening. I enjoy re-visiting Gallant Lady every now and then too. (hydro) Keith Norlin, retired in Cedar City, Utah
Keith Norlin
Cedar City, UT - Dec 10, 2010 @ 08:45:03 PST
---
I just finished reading The Gallant Lady and wanted to say "Thank you" for your service. I am a retired Marine Grunt (current era) and found the book both interesting and enlightning. I was all of the best. Semper Fidelis.
Jim Senn, 1st MarDiv
Wisconsin - Oct 4, 2010 @ 07:49:20 PDST
---
Hi, I served on the Archerfish for 5 days in 1951. I was one of the first crew members that was going to re-commission her. I was the first to stand below deck watch. While going thru the boat I was privileged to be able to read the COs night log during her tracking of the Shinano. To this day I wish I had kept that for a souvenir. I did not want to go to Key West as my home and family was in San Diego. I asked the CO if I could transfer to another boat. He replied that if I could find someone with my rate or higher, I was ET2SS. After going to several boats I found an ET1SS on the Catfish that welcomed the chance and a swap was made. I have just finished reading "Gallant Lady", and now I think maybe I made the wrong choice. Sound like you guys knew how to party. Anyway keep the bubble level.
Jack H. Dunaway
Hurley, NM - Sept 2, 2010 @ 16:14:07 PDST
---
Looking for Freddie Alamedia Fire Control Tech on Archerfish in 1964-68. I served with Freddie on the Swordfish SSN-579 prior to his transfer to Archerfish. Any leads on Freddies (AKA THE BUZZARD) whereabouts please advise.
TKS-TJ FTG3(SS)
Aug 6, 2010 @ 22:27:28 PDST
---
I enjoy this excellent website. I also read the book biographical book Gallant Lady. I noticed a friend of mine listed under Eternal Patrol, and was hoping one of his former shipmates who knew him well could correspond with me sometime. His name was David A. Stevens, MM2, and was on Archerfish from 60-62. He was later transferred to USS Darter (ss576) where I was onboard at the time as an ET. We ran together for 2 years before I was finally discharged. I have often wondered where he wound up. He was career Navy at the time, and I just assumed he stayed for 20. Anyway, if you know anyone on the boat during the 1960-62 period I would appreciate you passing this on if possible. Thanks
Steve Beverlin, USS Darter-SS575, 1962-64
USA - Jul 20, 2010 @ 06:20:05 PDST
---
Greetings from Karl Waterman STS1(SS) SSBN 598, SSBN 600, SSBN 636, SSN 583
Karl Waterman, HHP; CNHP; EFT-ADV
USA - Mar 21, 2010 @ 13:11:19 PDST
---
My name is Jeffrey Crawford and my father is CDR William H. Crawford Jr.(Ret.) who served on the USS Archerfish during its construction and first four patrols. My father recently celebrated his 91st birthday and sends his best wishes to all who served aboard.
Jeffrey Crawford
USA - Feb 22, 2010 @ 10:11:50 PST
---
My father served as an officer on the USS Archerfish in WWII.
Mary Anne Thornton
USA - Feb 4, 2010 @ 19:50:40 PST
---
I was just looking up information on my father Kenneth Fanning. Thank you for the interesting site.
Tom Fanning
Atlanta, GA - Jan 15, 2010 @ 19:11:48 PST
(Webmaster Note: Tom, check your e-mail for reply.)
---
I served on Archerfish from 1 Aug. 57 to 16 July 58 when I transfered to the Balao. I wanted to set the record straight. I am not on eternal,YET. I live in the mountains in NE Pennsylvania on a small 54 acre farm.
William Everly (no e-mail address given)
Pennsylvania, Nov 11, 2009 @ 08:15:43 PST
(Webmaster Note: Welcome back to Archerfish William. We had you listed as "missing" but did not have you listed on the Eternal Patrol List. I have corrected our records to show you as "found". If you would like to reconnect with the Archerfish Crew, receive our Newsletter and be kept up to date on Archerfish Crew info, send an e-mail to decklog@ussarcherfish.com. Please include your e-mail address and we will get you all set up to receive the Newsletter and a copy of the Archerfish Crew list.)
---
Read Gallant Lady over the summer. I am trying to locate LCDR Ken Woods -- he was my Navy JROTC in high school. Big influence on me -- attending VMI and making a career out of the Army.
Robert Cody
Stamford, CT - Oct 24, 2009 @ 07:37:49 PDST
---
Hi shipmates! I hope everyone is enjoying the reunion and remembers our shipmates that aren't with us anymore. good luck and smooth sailing. Your pal and ship-mate "Shades" EMC(SS)USN ret. (65-67)
John Schinnell
Lacey, Washington - Oct 7, 2009 @ 20:26:34 PDST
---
Just finished "Gallant Lady". The wife couldn't figure out why I was laughing so much.. Can't believe I was in PH during that timeframe (61-63) and didn't know about this. Guess I spent too much time in my favorite watering hole, the Hukilau. I would have loved the "splice the mainbrace" with this group.
Rob D Jacobsen
Yakima, Washington - Sept 29, 2009 @ 13:15:05 PDST
(Webmaster Note: Rob, Very glad you enjoyed "Gallant Lady". It was a fun Crew and a great Boat. Thank you for reading our story and taking the time to post in our Decklog.)
---
My THANKS to all the crew of this fine submarine (USS Archerfish)...Well done and best wishes to any remaining members.
Mark Evdemon
Irwin, Pennsylvania - Sept 28, 2009 @ 07:55:30 PDST
---
73 to a Fine Boat & crew. Ray Terry SO3C USS Epperson DDE 719, KF6QJP
Arthur "Ray" Terry
Victorville/Apple Valley, California - Aug 22, 2009 @ 16:43:53 PDST
---
Gallant Lady is a super book which I enjoyed (listened to audiobook). My thanks to the brave people who served aboard the Archerfish during and after WW2. These people helped to secure our freedom and stabilise world peace after WW2. Many thanks to you all.
Carl Grimsley
Leicester, UK - August 8, 2009 @ 13:02:48 PDST
(Webmaster Note: Carl, Very glad you enjoyed our story. Thank you for your kind words.)
---
What was the maximum depth that a Japanese depth charge could be set to explode at in WW2?
Geoffrey Winston
Beachwood, Ohio - August 7, 2009 @ 19:11:59 PDST
(Webmaster Note: Geoff, try "Googling" the following: "Japanese depth charges maximum depth". You will find some relevant information.)
---
Served with many of your ships company in other boats.
Tom Dukes
Newport, Oregon - August 5, 2009 @ 14:27:54 PDST
(Webmaster Note: Tom, Your messages will appear in our Archerfish Newsletter. Some Shipmates you know may see your posting and contact you.)
---
I qualified on the USS Bream [AGSS 243] in 1967. Am a member of USSVI [USS Snook Base in northwest Arkansas.] One of our Base members loaned me "Gallant Lady" which I just started to read. I remember several of my shipmates applying for duty on the Archerfish in the 1966-67 timeframe. Don't know if they made it or not. DBF
Pete Rathmell
Garfield, Arkansas - July 25, 2009 @ 14:05:11 PDST
---
BM3 DD 784
JOHN B.F.SMITH
San Francisco, California - July 14, 2009 @ 00:31:43 PDST
---
Although I served aboard the USS Thornback (TAD) & the USS Sennett, the Archerfish was the submarine I qualified on & I'm proud to be a Archerfish Sailor. This site is a wonderful tribute to the Grand Ole' Boat & all of it's crews over the 25 years of service to our beloved country. God bless all of you !
Dr. Doug Stanaland
Ash, North Carolina - July 3, 2009 @ 02:36:33 PDST
---
After over 50 years I found Archerfish web site and was suprised to have my name on the roster with a red mark next to it. I remember some of the crew members.
John Kump GM3(SS)
Lake Grove, New York - June 28, 2009 @ 15:21:16 PDST
(Webmaster Note: Welcome Home John. The red diamond next to your name on the Sailing List means we had not found you yet. Very glad you found us. Check your e-mail for further info on Archerfish and Crew.)
---
(remembering) John D. Moore, FN (SS) worked in the battery shop Subbase Pearl. He was a great sailor and had the good forutne to become an Archerfish crew member. I worked in the instrument shop (color blind). I believe John was from Macon, GA. When he told me he was going to the Archerfish his smile was even bigger than his perpetual smile.
Robert Vancil
Gilbert, Arizona - May 28, 2009 @ 20:34:15 PDST
---
Remembering our Missing Shipmates on this Memorial Day, 2009 - We honor their memory and thank them for their service.
Webmaster - May 23, 2009 @ 15:50:00 PDST
---
Been a while, lost my first wife of almost 50 years, met a fantastic lady simular situation at a yard sale. WE DON'T DO YARD SALES , but we do breakfast !!! I asked her she said YES. WE DID.
Dave Davidson
Dover/Hillsborough, Florida - April 30, 2009 @ 10:28:56 PDST
(Webmaster Note: Dave - Glad to hear from you. Sorry to hear you lost your wife. When you say you met a fantastic lady and she said "yes", does that mean your hitched again? Congratulations! I have sent this update to Pig for the Blast.)
---
Sorry to hear of the passing of Lloyd W. Maxwell EMC (SS). Lloyd had been on recuiting duty sometime before coming to Archerfish and went to recuiting duty when he left. I remember that he always looked like he had just stepped off of a recuiting poster. I took some poleroids of his Chiefs initiation and he asked me to give him copies. I finially sent them just a few years ago. Larry
Larry D. Meyer
Waverly, Missouri - April 21, 2009 @ 09:10:39 PDST
---
I was a Shipmate with John Reilly on Scamp (SSN-588). We have lost contact with him and are concerned about him. If anyone knows how to contact him or if he is on Eternal Patrol, we would certainly like to know. I have read the Gallant Lady and found it to be a great book about a Great Boat and a Great Crew. Thank you, Lew
Lew Ross
Salt Lake City, Utah - April 17, 2009 @ 16:32:52 PDST
(Webmaster Note: Unfortunately, John Reilly has dropped out of sight. We do not have any new contact info available.)
---
To my best knowledge, my father, Warren T. Hedrick F1c was on the Archerfish late 1944 to Sep. 2nd 1945. He just turned 87 years old and does not remember like he used to. I recorded video's of the Pompanito's at Fisherman's Wharf in S.F. which was supposed to be a sister sub. He seemed to recognize all of the interior shots. If anyone can give me more information on crew members still alive or with any information, I would greatly appreciate it. Thank you, Tim Hedrick
Timothy T. Hedrick
Fenton, Missouri - April 13, 2009 @ 08:09:27 PDST
---
Just discovered web site and will be returning.
Clarence (Sam) Patten
Hixson, Tennessee - April 9, 2009 @ 19:08:18 PDST
---
My father served on the Archerfish when he was stationed in Key West.
Sammye Banker
Lilburn, Georgia - April 9, 2009 @ 17:09:20 PDST
---
Just finished reading "Galant Lady". A great read!!!!
Stephen A. Kinter MMC(SS)
(location unknown) - April 6, 2009 @ 12:56:51 PDST
---
Thank You for your service..
Richard R. Murtagh
New Market, Maryland - April 3, 2009 @ 07:43:32 PDST
---
I'm trying to find the story of the "goat and the chicken" which happened in New London,either in '60 or '61. I was stationed on Nautilus at the time but from 65-67, I was stationed on Archerfish. Any help would be greatly appreciated. Shipmate "shades"
John A. Schinnell EMC(SS)USN RET
Lacey, Washington - April 3, 2009 @ 17:32:41 PDST
(Webmaster Note: Our copywrited story is posted on the main page of our Archerfish Website and listed as the "Goat Story" under the Operation Sea Scan banner. Here is the direct link.: http://www.ussarcherfish.com/afishpic/goat.htm. I have added your address to our Archerfish E-Mail List and will send you a copy of the list.
---
My father, Robert W. Ibach, was a member of the Archefish. He is on his deathbed as I write this, suffering from cancer. I am his proud son, Bob, and I want to thank all who have made this website a tribute to the great men of this submarine unit. My dad was especially proud of his service during WWII and some of the stories he told over the years showed just how proud he was to have been a member. He lived a good life, taught others so much, and he was my best friend and mentor. I will miss him greatly, but thanks to this website I know a part of him will live on. Thank you.
Bob Ibach
Sarasota, Florida - March 27, 2009 @ 22:34:31 PDST
(Webmaster Note: UPDATE 4/8/09 - Shipmate Ibach passed on 4/7/09. Sailor, Rest Your Oar........ )
---
My grandfather, LTJG James (Jim) M. Thornton, served on the Archer-Fish during WWII. Knowing the mortality rate on subs, he still chose to serve on a submarine because the outcome of battle, for submariners, is either victory and health, or death ... no returning home mamed or paralized. He once told me one of his jobs was ordering supplies ... and he accidentally ordered a zillion cans of peppered beef soup ... and the crew was so tired of eating that stuff by the end of the tour. (Sorry, gentlemen!) But somehow later, like Radar O'Reilley, he was able to obtain an ice cream machine. (You're welcome, gentlemen!) Another story tells of how grandad and some of the crew wandered the streets of Tokyo immediatly after the surrender ... a foolish and dangerous move ... but there was no trouble and he was treated with respect. After the war, the men working at his factory respected my grandfather as a war hero. His uniform still hangs in the closet and photos of the Archer-Fish are still on his bedroom wall. He died 9/4/96, just days after my birthday ... he had leukemia and was in no shape to buy a present ... for which he felt badly. I remember he took my hand and told me I was "a good kid." He was saying goodbye. This was before I was old enough to understand and appreciate his service to our country. I would have been proud to serve with him. I wish I could tell him that now. James A. Thornton
James Thornton
Louisville, Kentucky - March 21, 2009 @ 16:31:20 PDST
---
God bless all of you.
Kenneth A. Martinek
Norwalk, Connecticut - February 17, 2009 @ 09:30:20 PST
---
A friend of Ltjg, Joseph Jasper Bosza. I worked for Joe at the City of Palo Alto, CA, Electrical department, for 32 years. He never spoke of the sinking of the carrier until years later. The last I saw of Joe, he lived in Mt. View, California.
George Briggs
Fremont, California - February 15, 2009 @ 17:43:41 PST
---
In The Galant Lady there was a story about tatoos, well I have one to share. My dad Don Denning MM1. Had many tatoos from blue birds on his chest pulling a heart apart to Indian maidens and Japanese gayshaes on his arms, the sub an dolphins too, but my favorite one I didn't see until I was 13 or so . We were in a locker room changing, he got up to walk to the show and on his left cheek their was a silver bath tub chain with a yellow cork attached to the end of it. going right up to,well you know. By far the most original tatoos I've ever seen but for the crew of the Archerfish just another tatoo. He had a lot of fun with the nurses at the vets hospital, with that tatoo. Today was his birthday, happy birthday dad I miss you. Ron Denning
Ron Denning
Eagle, Colorado - February 12, 2009 @ 21:52:57 PST
(Webmaster Note: Great story Ron! Happy Birthtday to your Dad. We miss DR too.)
---
My dad was one of the members, of the all bachelor crew during operation Sea scan. It was the high light of his 20 yr. service. He was a submariner for 6 yrs and very proud of his time on the Archerfish. He also served on the Ramora. He passed away in Sept. 2008. I miss him but his duty will keep him alive forever as will the duty of all that have served our great country. The country he loved so much. His name Donald R. Denning. Thanks for keeping their memories alive with this web site. Ron Denning
Ron Denning
Eagle, Colorado - February 9, 2009 @ 21:15:07 PST
---
USS CUSK SS 348, 1962-1966
Allan M Kilpatrick
Cathedral City, California - February 2, 2009 @ 19:00:27 PST
---
I wish to make a correction to the 2nd Commission Sailing list. It states that I was recieved for duty from the Bluegill and then went to the Guitarro. What it should state that I was rec fr duty from the Guitarro and the pulled a swap with Walter Knowles to go to the Catfish SS339. If you look at Knowles' bio you will see he came from the Catfish. I spent three years on the Catfish before leaving the Navy to go to college. I still wear an Archerfish cap along with one from the Uss Cusk (SSG348), the Bluegill (SS242), the Guitarro (SS363), and the Catfish (SS339), all boats that I proudly served on. Thanks for your great web page on such a great SUB. Jack Dunaway
Jack H Dunaway
Hurley, New Mexico - January 30, 2009 @ 07:50:54 PST
(Webmaster Note: The information we have posted is taken from the official Personnel Diaries for Archerfish, on microfilm file, at the National Archives. If swaps occurred as stated, and we have no doubt they probably did, the Yeoman did not correct the record. As far as the history of Archerfish is concerned, and that is what we are maintaining, we leave the records as they stand. They are the only official Naval records for Archerfish that are available.)
---
Served on A Fish 311 10/ 58- 1/60. Qualified. Very much a special BOAT to me. First of five (5) smoke boats. All Sqd. 12 - Seperated Marlin T2 - 1967. If you were on A FISH at that time PLEASE PLEASE contact me. EMAIL or 813 659 0877. Leave msg, W/phone # and best time to call. I WILL CALL ASAP. Thank you and STAY SAFE. Dave
John ( DAVE) Davidson
Dover, Florida - January 25, 2009 @ 20:17:58 PST
(Webmaster Note: Dave - I tried to e-mail you and got a "bounce" on your address. Please send me an e-mail to Archerfish Webmaster so I can send you some A-Fish related info.)
---
Magnificent story! I am searching for more info regarding Lt David Bunting...and possible relationship...anyone out there know?
Dr. Daniel L. Bunting PhD
Cloverdale, California - January 24, 2009 @ 10:49:07 PST
---
Glad to see the Uncle I'm named for James D. Coulson listed here. He was an ET3 who transfered to the 1st crew of the Nautilus in Feb 54. I followed Jim and my dad Gerald into the Navy but in aviation. I went on to serve 30 yrs in the US Navy. Retired as a Captain in 2007. Thanks for keeping the information on this site!
James D. Coulson
Hudson, Wisconsin - January 18, 2009 @ 17:33:56 PST
---
Listening to an audiobook about the exploits of the Archerfish, and thought I would take a look at the web site. Youngest son was on a Boomer for a time, so I have an interest in Submarines.
James W. Somervell
Canton, Michigan - January 12, 2009 @ 22:09:09 PST
---
Archerfish Decklog Archive - 2007/2008
Archerfish Decklog Archive - 2006
Archerfish Decklog Archive - 2005
Archerfish Decklog Archive - 2004
Archerfish Decklog Archive - 2003
Archerfish Decklog Archive - 2002
Archerfish Decklog Archive - 2000/2001
---